About
Diwali
Diwali is a yearly Festival of Lights that originated in India, and is celebrated by millions of Hindus, Sikhs, Jains, and some Buddhists worldwide.
Diwali is a holiday of new beginnings and the victory of light over darkness and good over evil. For some, Diwali is also a time of harvest and new year observances.
Time left to participate:
Sorry, the Diwali Bumper is not available to play from your country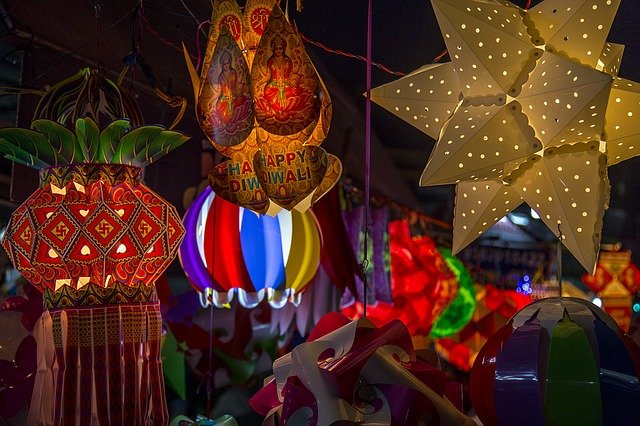 How is Diwali Celebrated?
The word Diwali originates from deepavali, a Sanskrit word that translates to 'rows of lighted lamps', and oil lamps called diyas can be found everywhere during the festival.
Other traditions include visiting family, exchanging gifts, eating sweets, and setting off fireworks.
History of Diwali
Diwali has unique historical and spiritual meanings for different religions.
For Hindus, Diwali celebrates the homecoming of the deities Rama and Sita, who returned to Ayodhya after a 14-year exile in the Dandaka Forest. It is also the day that the Mother Goddess Durga destroyed Mahisha, a demon. The new year is also a time to worship Lakshmi, goddess of wealth and bringer of blessings.
For Sikhs, Diwali marks the day that the sixth guru Hargobind Singh was released from prison in 1619, although Sikhs also observed the holiday prior to this.
When is Diwali?
The holiday takes place over five days, typically between October and November. The date is based on the lunar calendar, so it changes each year.
The third day of Diwali is the most important; it's known as Kartik Amavasya (New Moon Day). It takes place on the darkest night of the lunar month after the Hindu month of Kartika has started, when there is a new moon.
Diwali Lottery Draws
Diwali is a period when a number of special bumper lottery draws take place in India, adding extra excitement to the festival, with several Indian states holding their own special draws to mark the holiday.
Lotto India is also holding an online Diwali Bumper draw in 2021, giving players throughout India and worldwide another way to celebrate. The special draw coincides with the holiday and offers a jackpot of ₹40 Crore, one of India's largest-ever lottery prizes.